On the podium in Turkey
The World Cup of 2014 has started, with races in Turkey this weekend. We flew down to Antalya with the national team this monday,  and I had barely time to repack from OK Ravinen's camp in Spain before I, once again, found myself at the airport. Anyway, we had some great days of easier training in the turkish warmth before the World Cup races, and I got some time to recover from my tough training block (4 weeks this time!). I felt good physically, but towards the weekend I startet getting a bit tired, and woke up in the mornings with a blocked nose. I hoped that it wouldn't bother me, but in the middle qualification race on the friday, I felt really slow. But I did a techically good run (apart from a 45s routechoice mistake) on the (very!) easy course, and ended up as 7th.
In the final I was really hoping for a more cooperative body, but I wasn't that lucky. It felt shit, to be honest. And after some mistakes on control 5 and 6, 45s in total, I was starting to give up my hopes for a good position. But I just grit my teeth and starting to navigate the way I know I can, and the rest of the course was fine. In the end, I found myself in 3rd position, a lot better than I imagined during the course, but maybe a little bit less of what I had hoped for before I flew down.
I am really happy with my 3rd place, but at the same time it is difficult to be completely satisfied when I know that I can do a lot better than this!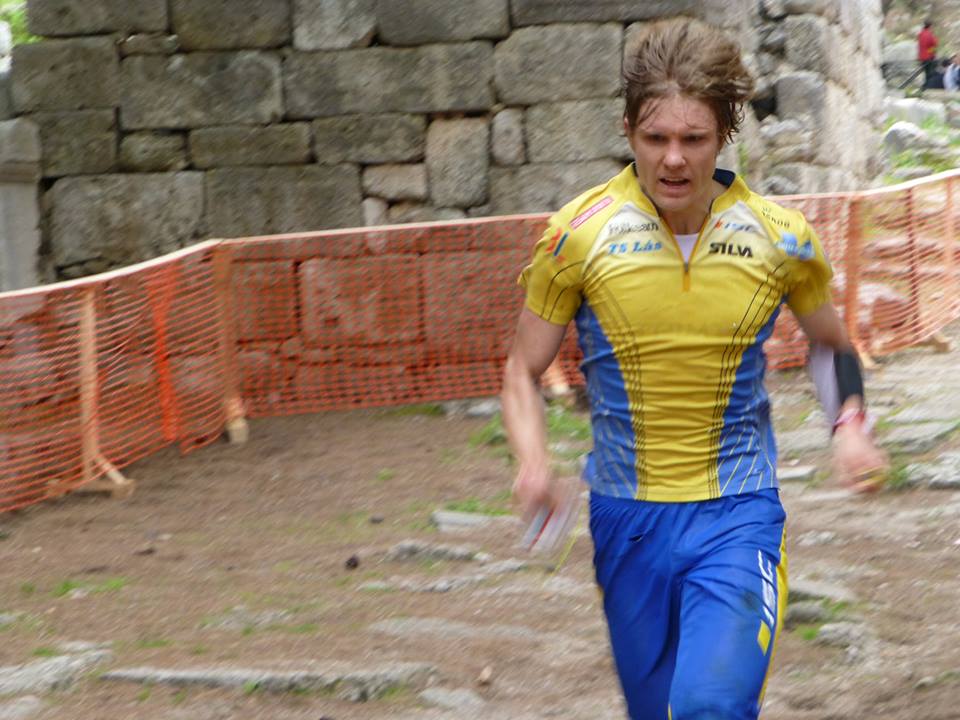 After the real World Cup Middle, there was a unofficial World Cup Mixed Sprint Relay on the sunday. I do have a lot of opinions about this format, and I will come back to that later. I was selected to run leg 3 in the swedish 2nd team, which I was happy with. The selection was based on last years sprint results, and then Jerker and Jonas definitely belongs in the first team. Anyway, we felt really good in the 2nd team, with a lot of potential of doing great results. After the first two legs, I was handed out as 2nd, 5s behind our first team with Jonas Leandersson running the 3rd leg. I decided not to rush in the beginning to catch him up, but instead just take up the exact speed of him, and tried to optimize my orienteering instead. This worked perfectly, and after half of the course I was just behind him, and that is were I stayed for most of the rest of the course. On the 3rd last control, however, Jonas had some trouble with hus punching, and had to turn back a few meters, and then suddenly I was in front, and stayed in front the rest of the course, handing over to Lina in a leading position. On the last leg, Sweden 1 and Denmark passed us, but we were perfectly happy with a 3rd place.
I ended up having the fastest time of all men, and I am really satisfied with that. It really feels like I have taken a step closer to the absolute top in sprint, and that I now can compete even on easy and flat asphalt sprints.
Map, Middle Qualification
Results, Middle Qualification
Map, Middle Final
Results, Middle Final
Map, Mixed Sprint Relay
Results, Mixed Sprint Relay
And regarding my opinions on the sprint relay: I can't help to think of it as a bit of a joke. I think that the introduction of this dicipline on the WOC programme really shows that the International Orienteering Federation makes very strange priorities sometimes. One would assume that the biggest reason to extend the WOC programme by including the sprint relay is to make orienteering more spectator friendly. I can accept that vision, but I believe that a sprint relay is completely the wrong way to go. It is just too messy and and hard to understand for non-orienteerers. And we could also see that the format favours the big orienteering countries like Sweden and Switzerland, so it is not good for spreading the WOC medals to new nations either… Was it fun to run? Yes (despite the obvious lack of gaffling, and the very non-demanding and boring course). Was it spectator friendly? No, not especially.
I will not go deeper in to this subject now, but I just had to get some of my opinions off me. I suggest that all runners who have an opinion in this matter let the IOF know through the feedback form (that can be found here: Evaluation of Sprint Relay), and hopefully we can get our voices heard.