Swedish Spring Season and World Cup Round 2
More than 5 months since the last update, and a lot has happened. I have run a lot of competitions, but continued with my tough training focused towards World Championships in August. My shape has been up and down, and so has my back-problems. You are not going to get the full story in this post, but I'll try to do a quick recap of the season so far.
Early spring relays and Swedish Championships
The Swedish season started, as usual, with smaller relays, and this year OK Ravinen went all in, and I ran 5 relays in 4 weeks. It started with Måsenstafetten (where we had a tough start, but a fast finish, but no one was really satisfied with our 11th place – Map & Results), followed by Svartnatta (2-man-night-relay in Vingåker that me and Kalle managed to win – Map & Results) and Kolmårdskavlen (again, a tough start and a fast finish, but more satisfied with our performance here than at Måsen – Map & Results) within eight days.

Next weekend I signed myself up fo a real challange: Swedish Ultralong Champs in Skåne on the saturday, and then Rånässtafetten in Uppland the very next day. The ultralong went according to plan, and I managed to pull away really early (even though the gaffling was really bad), and managed to win quite comportably, despite William Lind's best attempts in chasing med down (Map. Results). Straight into the car, and a 6 hour drive straight to Stockholm, and all focus on recharging for Rånässtafetten, where we ran a decent relay all the way, and finished 10th in really good competition. (Map. Results)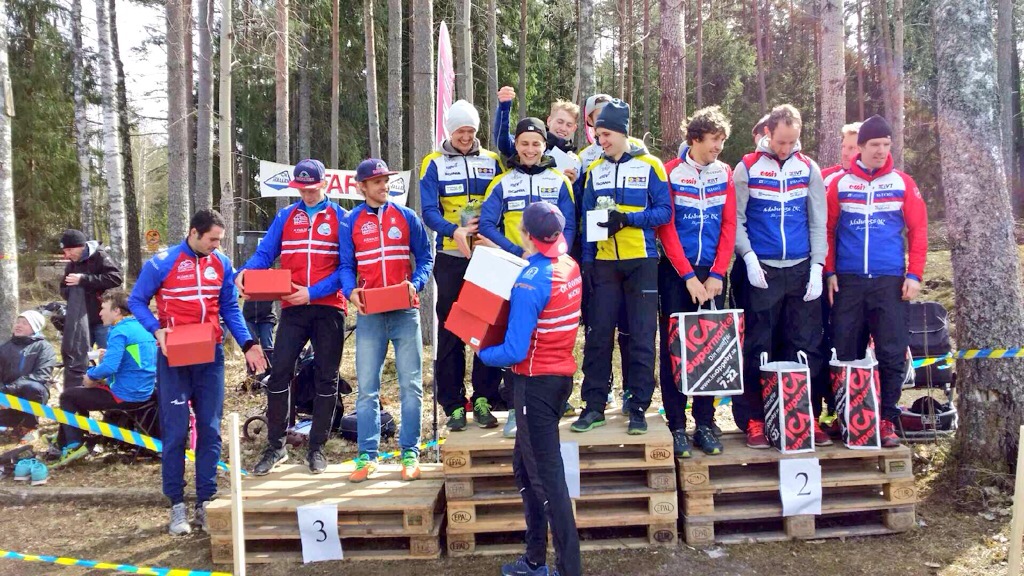 A week later I once again went all in, and decided to run both Swedish Night Champs and Stigtomtakavlen the same weekend. The night was a disaster. I managed to keep good speed and navigation for about a third of the course, but then I got a visit from my old friend Sciatic Nerve Pain, and I lost my focus. A lot of small mistakes and not fast enough running placed me as 8th in the end, which I guess is alright, considering the circumstances (Map & Results). Anyway, the pain was gone on sunday, and we ran an incredible relay at Stigtomtakavlen, and ended 3rd among some really good teams. (Map & Results).
Swedish League and 10MILA
After a really tough training week in Strömstad with some boys from the national team, I went to Fengersfors to take part in the "real" Swedish season opening; the first weekend with competitions in Swedish League. First a really tough long distance on the saturday, where I really got a taste of the terrain, suffering from the previous week's hard training. I did a decent performance over all, and after a slow start I picked up my pace a bit, and finished 2nd, a little bit behind Flying Fred (Map & Results). The middle distance on the sunday went even better, and I had a really good run, and won with more than 2½ minutes (Map & Results), putting me on level pegging with Fredrik in the over all standings.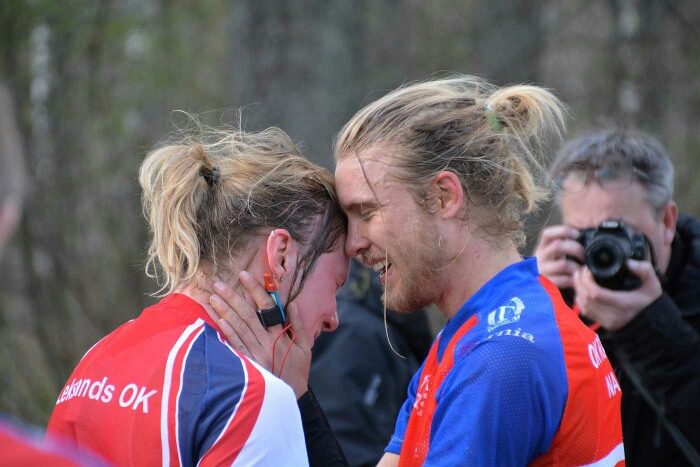 After a training week in Scotland, I was really psyched about 10MILA, which defintitly was one of my biggest goals this spring. Unfortunatly we had a very though night, and after a relay where pretty much everybody was displeased with their runs, we ended up as 34th, far from the top 20 that was our goal. Disappointed feelings throughout the team, but we quickly switched focus towards Jukola instead.
Only a few days after the 10MILA-disappointment it was time for next round of Swedish League competitions. After a decent sprint performance in Säter, where I ended up as 4th on a ridiculously easy course (Map & Results), I started to get ill. I ran the middle distance, but i really felt shite during my warm up, and after the start I realised that I was completely wasted. I could pretty much only run down hill, the rest was a struggle. And obviously I lost all focus on my navigation. A disaster. (Map & Results) Since it didn't feel significantly better on the sunday, when the long distance in Bjursås took place, I decided not to run. Probably a good decision.
From one Swedish League weekend to the next, and after I had recovered from my illnes, we traveled towards Umeå for the Swedish League finals, where a middle distance and a long distance chasing start awaited. My body still felt shite on the middle, but I had a pretty much clean run, which was enough in this demanding terrain, and I ended up winning with quite a bit (Map & Results), which meant that I had secured a quite clear lead (around 2 minutes) for the chasing start. I ran quite aggressive in the beginning, but about half way through I felt really confident that it would be enough, and cruised along the rest of the course, enjoying the beautiful terrain. In the end I won with a margin of 5 minutes, so I wasn't really threatened this day. (Map & Results)
World Cup Round 2
Coming in to World Cup round 2 in Norway and Sweden, I decided to run all of the races, even though the programme was quite tough. I'm not focusing at all at the World Cup this year, so I thought that it was worth it being a bit tired at the end of the week.
The long distance went fine. My shape wasn't the best, but that was according to plan. A solid race all alone in the forest, and it was enough for a 3rd place (Map & Results). On the sprint relay I wasn't selected in our first team, since I already had declared that I was not going to run the sprint relay at the World Championships, but it didn't matter that much, espeacially since Karro and Emil ran really well before me, sending me out as 6th, just a some 10 seconds behind. I had a good run, and could finish first together with Matthias Kyburz for Switzerland. Emma who ran the last leg wasn't satisfied with her race, but we ended 5th, which i guess is alright for a 2nd team (Map & Results).
We moved to Sweden to race in Lysekil, but that sprint was a disaster. A quite bad map, and a punching system that didn't work (I think  generally that to have touch free punching at induvidual races is a bad idea, but more on that matter some other time). I finished as 9th after a pretty bad race, but the whole competition ended up cancelled, så it didn't really matter. (Map & Results)
The final day was middle in Munkedal, which felt like my biggest chance for a top place before the competitions, but during the night I got really much back pain, and only slept for a couple of hours. That, in combination with a tough competition programme, made sure that my body was a complete wreck. Probably one of my worst running shapes this year. Fucking terrible. (Map & Results)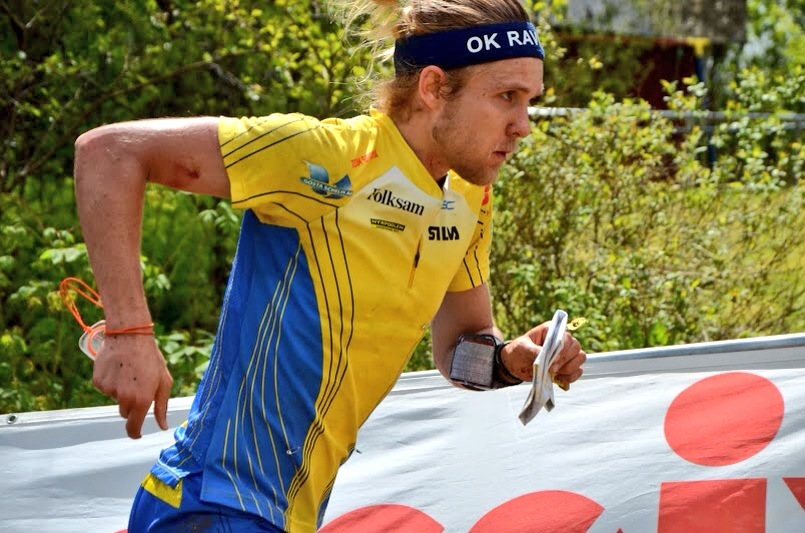 Jukola
After our disappointment after 10MILA, we really headed into Jukola psyched and better prepared. Unfortunatly 3 out of 7 runners in our team was completely wasted physically, and had big trouble keeping their normal speed, which ment that we lost a lot of time on those legs without big mistakes. Anyway, we have to be happy with our technical performance, since we ran very stable over all. I had one of my best night runs ever, getting the fastest time on the long night with more than 3 minutes, and after a great last leg by Ruslan we ended up as 24th, just short of our top 20 goal, but still a really good result. (Map & Results) I am already looking forward to next years 10MILA and Jukola. We will be even higher up then!