Struggling with my shape: WOC & Swedish Champs
The last 2 months has been really tough for me. Not much training, a lot of time at home, trying to rest a lot, but still struggling with a body that is not cooperating. There has been som days when my body has felt less bad (WOC relay, SM middle), and some when it has been a complete disaster (WOC middle, Night Hawk Relay, SM long), but most days just bad. If those less bad days had been my worst, I wouldn't complain. WOC relay and SM middle felt just like it usually does during a hard session in the middle of the winter; legs OK, I am able to keep a decent pace, but the feeling is bad, and I get really tired. Those catastrophic days I have just wanted to stop, lie down, and cry for a little bit (which is exactly what I did at SM long…), because it just have felt so bad! Usually I can't tell right away, it comes after 5-15 minutes, but then I'm suffering from every step. Lactatic acid builds up, and I just don't know what to do with it. Normally I have some sort of in-race-recovery (actually, I think that is one of my biggest strengths as a runner), but these days I have nothing to give. It is really frustrating.
I am really happy with all my WOC-races. I navigated well (around 1½ minutes of mistakes in total on the three races), and I handled all the stress and negative thoughts that appeared when my body felt bad in a really good way. That I am really proud of. But I am very dissappointed with my physical shape.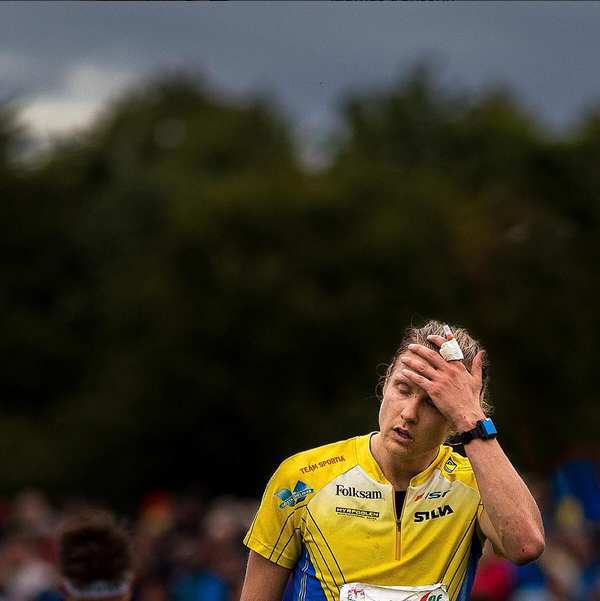 Swedish champs had, just like WOC, a lot of ups and downs. I was really looking forward to the races, since they where on home ground; just south of Stockholm. Unfortunatly the long distance was one of my worst days yet physically. When I decided to quit the race after 35 minutes, I was so tired that I barely managed to get home. I tried to jog but it was just too much. I ended up walking (staggering, that is) back to the arena. I struggled to keep a steady walking pace, and was really relieved when my dad came and picked me up with his car.
The middle felt better, and after an almost perfect race I ended up winning with 4 seconds ahead of Albin Ridefelt, which felt really good. And at the relay we managed to defend our bronze medal from last year, and we are super happy with that!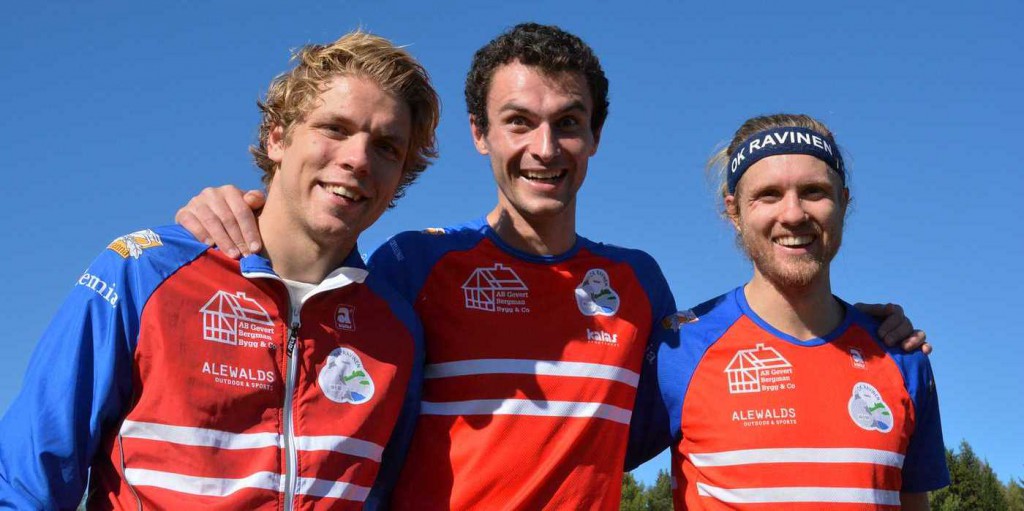 But the mystery continues.  What is wrong with my body? Actually, I still don't know. I've made loads of tests, none of which has shed any light upan the case, but at least I now know that my iron levels are good, no Vitamin B deficiency, I don't have diabetes, hyperthyroidism, nor any heart problems. I've also been tested for lyme disease, which came back negative, but the test have been redone and I am  waiting for the results (loads of ticks in Scotland!). The other strong possibility is that I simply overdid my training in the beginning of the summer, and I am now suffering the consequenses from that. In that case rest is the only solution, and I am planning that as much as I can right now. We'll see how it goes!