Silver at WOC Relay!
WOC ended in a really good way. After my bronze at the middle distance, I was selected to run the last leg for the swedish relay team, which was exactly what I was hoping for. Before WOC started, I felt that the relay was probably my biggest chance to win a medal, so it had been my goal before the championship to make the team. I felt really confident with our teams capacity, with Anders Holmberg on first leg and Peter Öberg on second. That is a strong team! And I was not disappointed with their performances.
I was handed at as 2nd, 40 seconds behind leading Ukraine, and 5 seconds ahead of Russia in 3rd place, and behind us there were a 1 minute gap. I started of quite fast, and only focusing on my own orienteering. Apparently all 3 of us hade the same gaffling in the beginning, and already at the 2nd control I was in the lead, with Ukraine and Russia just seconds behind. On the long leg to the 4th control we split up, and I just headed for my control. When I puched it I thought that I was first, but that was not the case. I think that my gaffling was slightly longer here, so both Russia and Ukraine were actually some 20 seconds ahead of me, despite not making a mistake. However, I understood quite quickly that I was behind, when I passed Shcherbakov on my way to the 6th control. If Tsetkov had not made a mistake, he was ahead of me.
So I just focused ion my own orienteering, hoping for a mistake from Russia, but it never came. Dmitry had a really good run, and there was nothing I could do about him. We finished as happy silver medalists, after three good performances.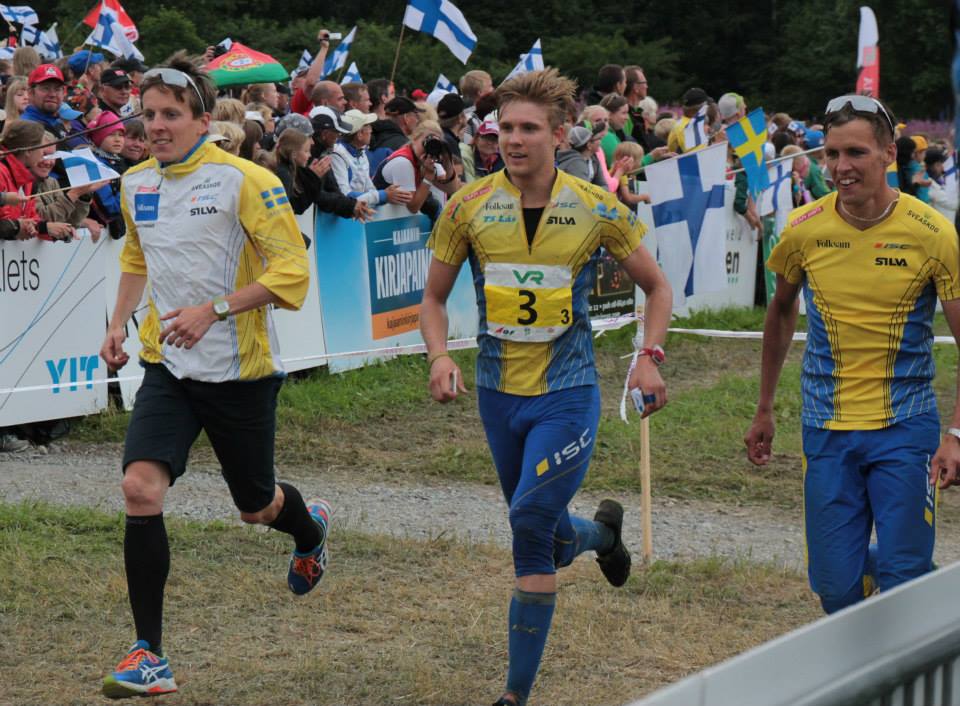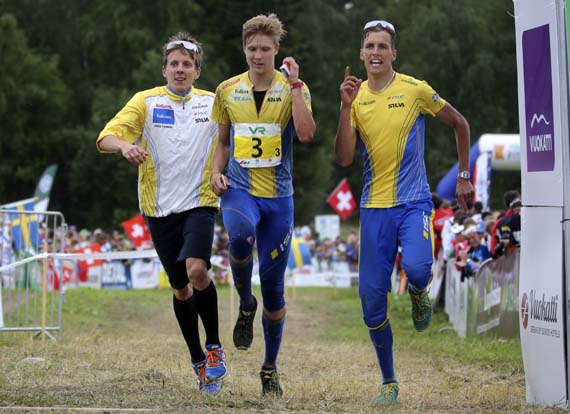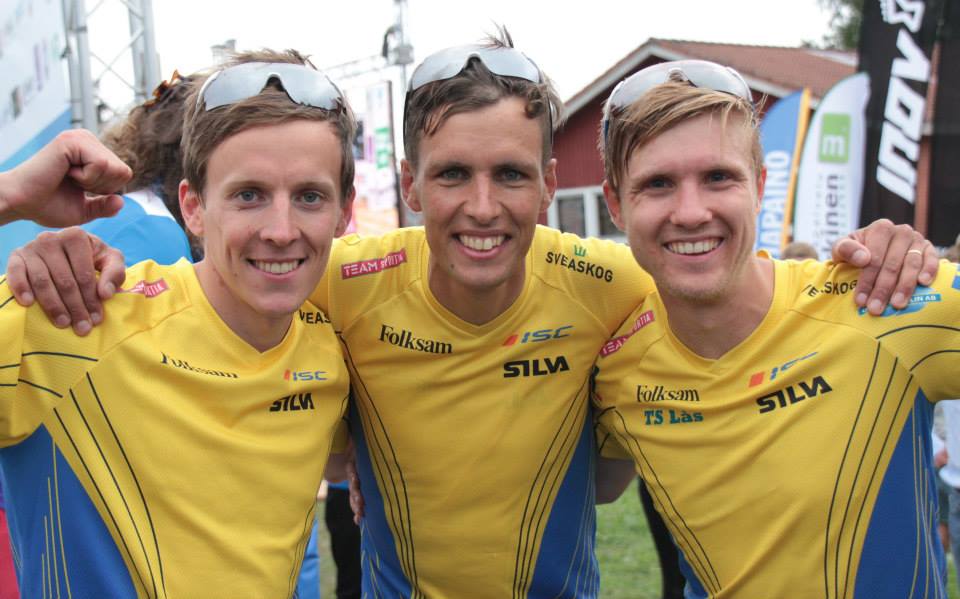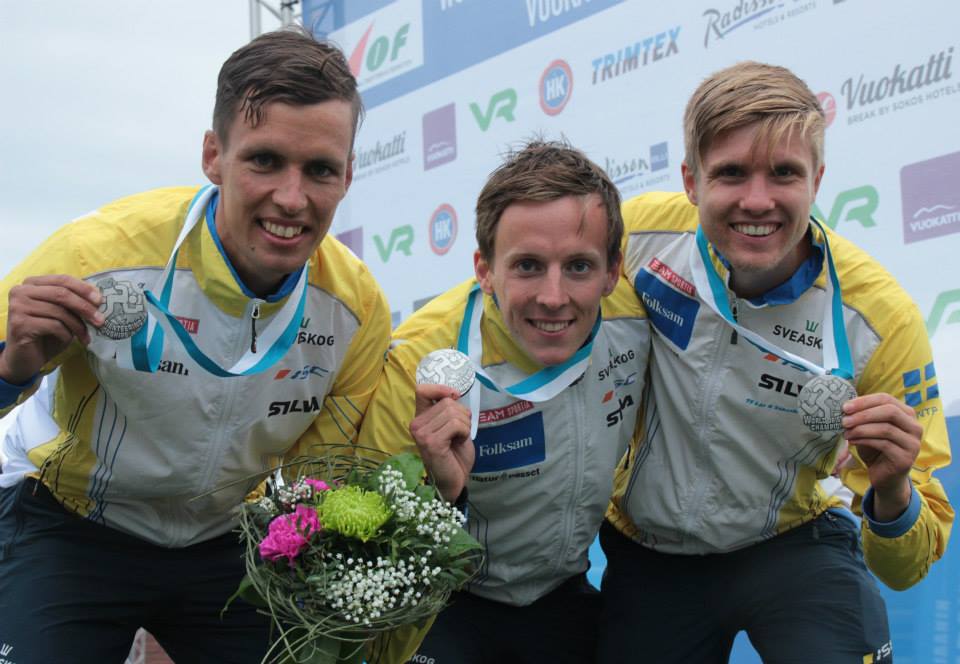 Map
Results
GPS-tracking all legs
GPS-tracking last leg
"Stafettsilver för herrarna" – dn.se
"VM-succé för Bergman och Holmberg" – nvp.se
"Stafettsilver för herrarna" – svd.se
Web-TV: The whole TV-broadcast from SVT
Web-TV: "Silver till herrarna i stafetten" – orientering.se