The shortest competition season
With Euromeeting cancelled, my competition season is now over. This year it was very short – it had barely begun before it ended. I am very happy that we got at least some high profile races this year, even if they were few. The Swedish Championships were cancelled along with every other race, but on short notice new organizers managed to, despite all restrictions, create some really nice races for us athletes, with the middle distance and long distance in Göteborg in the middle of September, and with Sprint and Sprint Relay i Örebro last weekend. Especially the middle and long were fantastic races, with challenging terrain and fun, demanding courses. I also think that the sprint races turned out quite good, if you take into account that the area looked quite boring from the start. But I think the organizers found a good way of making the most of the terrain, with a lot of artificial barriers and a nice mix of different terrains.
I am very happy with my performances, and pleasantly surprised by the extremely good results. I always have minor doubts about my shape, and this year it was even more uncertainty than normal, partly because there has been so few races, but also because I had a quite heavy summer, where I struggled with getting a good feeling while training.
My winter was very good, and I felt like that my efforts to take another step in my ability to run fast on hard surfaces really had paid off. I was feeling very strong and running very fast in the end of the spring / beginning of summer, but then a couple of tougher months followed. I am not sure what caused this, but one explaination might be that I struggled a bit with my hemoglobin levels (I had my lowest score ever in July, 20 units below my normal level), despite eating iron supplements since January. Now, however, they are back to normal.
It turned out that my shape is good. The middle distance went really well (apart from one small mistake), and I felt strong all the way. On top of that the terrain suited me very well, with quite hard ground but still tough and technical running. That turned out to be a winning combination, resulting in a surprisingly big win ahead of Martin Regborn and Emil Svensk in 2nd and 3rd.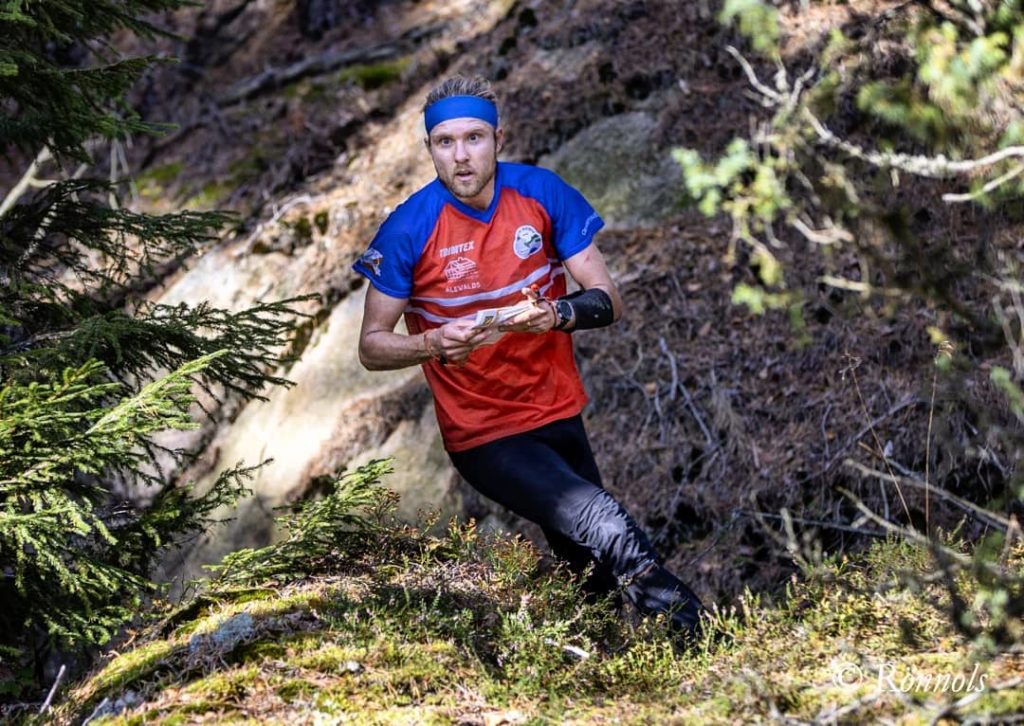 The long wasn't as good (but not at all bad). I struggled a bit both physically and technically in the first half of the race, but grew into the race and could finish strong. Really tough terrain, and just as on the middle a really nice course. Very happy to win my 3rd consecutive gold at the long distance (last time that happened was apparently in the early 70s).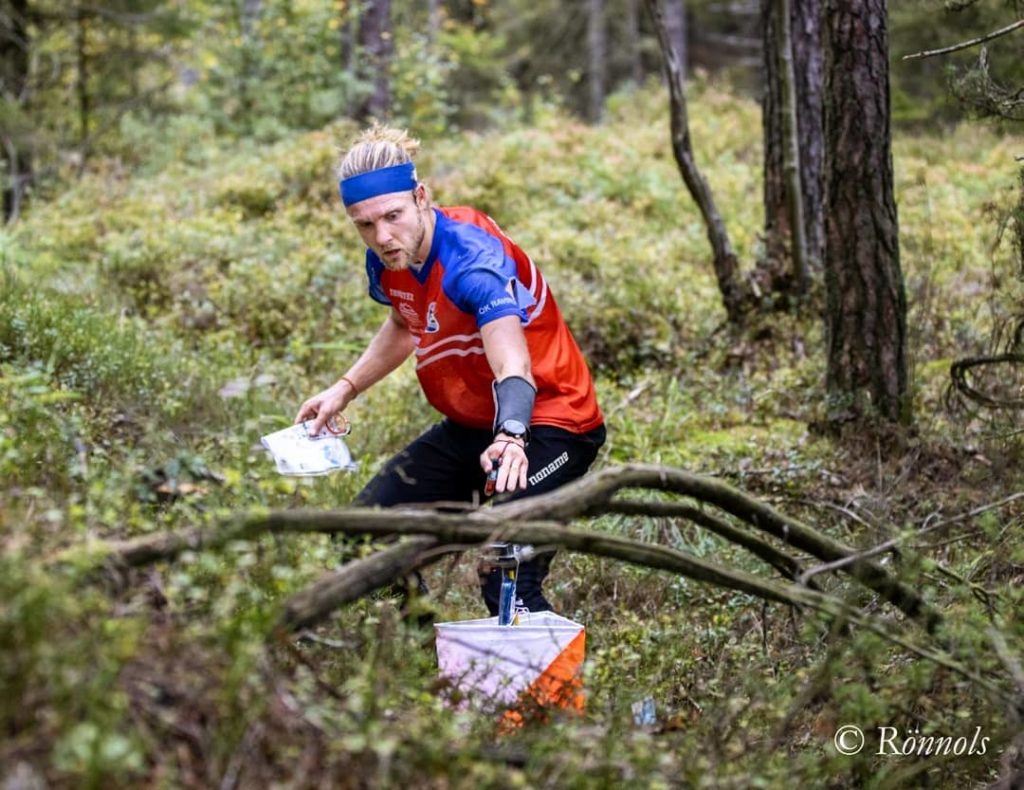 A racing weekend is always tough, and this was no exception. I was tired for a long time after, and racing 15 km at Lidingöloppet the Saturday after didn't help. So 2 weeks after the races, and with one week to go to the sprint weekend, I still wasn't recovered. The last week helped though, and coming in to the races it felt OK. But once again I felt really uncertain about my shape, not really having run any sprints for several months (apart from the last week). I shifted my focus quite much from sprint to forest ahead of the middle and long championships, and I was not at all sure of how well I would be able to perform. There was no need to worry, as it turned out. The feeling wasn't great, but apparently my speed was good enough, and I made a very good technical race. Once again, the course suited me well with a quite big hill in the middle of the course disrupting the running flow, and I could finish strong, winning my 3rd individual gold medal of the year only 1 second ahead of Martin Regborn. A great feeling to win, of course, but also a great feeling to get a confirmation that my focus on sprint and flat running paid off. I have won the Swedish Sprint Champs twice before, but that was 6 and 7 years ago (!), so it felt really good to be back on top of the podium! The Sprint Relay was also fun, with good performances from everyone in the team. Unfortunatly it wasn't enough to win a medal, but 4th isn't bad at all.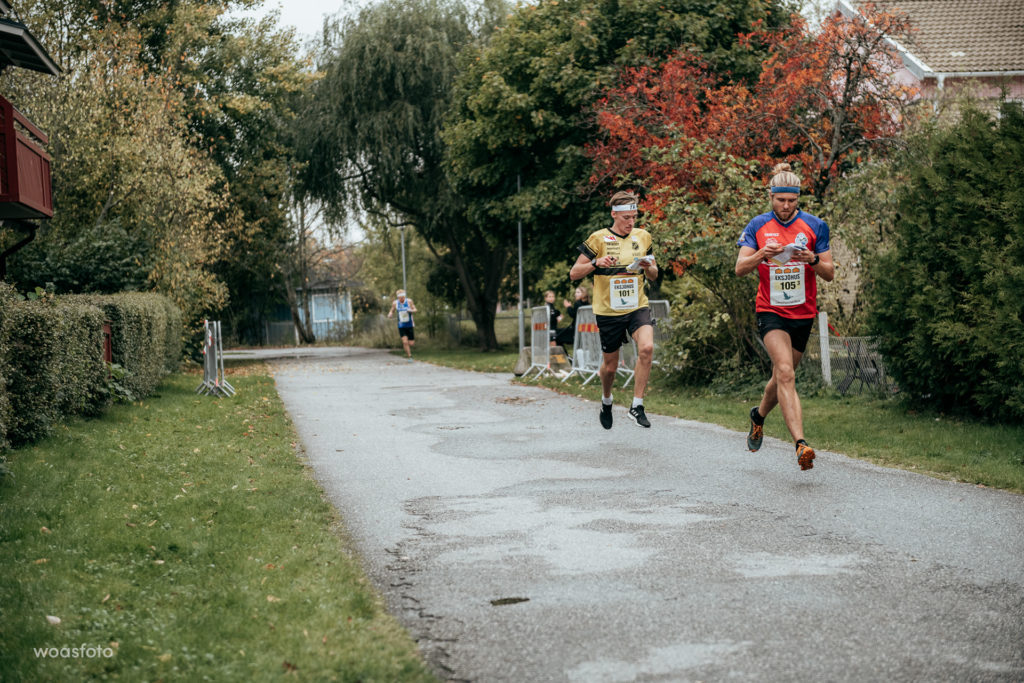 Time to wrap up the season and go into training mode again! 2021 isn't that far away, and I'm really looking forward to it!