WOC selections and WOC training
After 10mila, I went to Italy and Lavarone for 2 great weeks of WOC training (and test races in the middle of the camp). My main focus was not at all on the test races, but on my own preperations for WOC, and therefore I tried to train quite hard throughout the camp and not rest anything before the races.
Unfortunatly, my body protested on the friday before the test races, and I had to rest a day since I was feeling a bit ill. I decided to run the middle race on the saturday anyway, but to be careful. Probably a bad choice. My legs felt slow, and I couldn't focus at my orienteering at all. I was just thinking about how it was feeling all the way, and in addition I didn't dare to push 100% since I had been feeling bad the day before. When I finished I was really dissappointed, with more than 3 minutes of mistakes and a body that didn't want to run fast. But apparently it wasn't too bad after all, since I turned out to be fastest swede anyway, and only 1 minute behind Baptiste who won. Really surprised with that, since I was expecting to be att least 3-4 minutes behind.
On the long distance I decided to not go full speed, since I still wasn't fully recovered, and I ended up having a nice long run on the test course instead. But apart from not being able to run these races as I wanted, the camp has been so good. Great orienteering (despite some snow), great weather (mostly) and great company.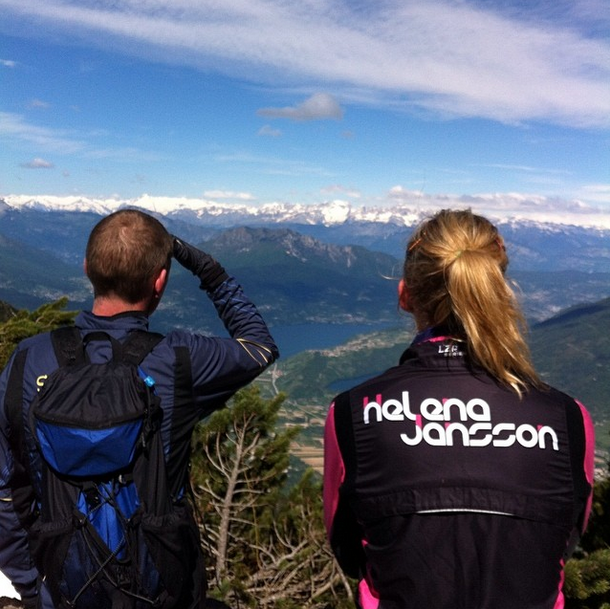 After the test races a part of the Swedish WOC Team was selected, and I have been selected to run the middle distance. I have been thinking about this a lot, and I really wanted to do the long distance, especially after my good Silva League races during the spring. But the programme is too tough for me; there is just no way that I could run both long, middle, and relay and still have fresh enough legs to run the last leg and win us a gold. I could skip the middle distance and do the long instead, but looking at the terrain I just feel that the stony and detailed middle area suites me so much better, and I just can't make the decision not to run the middle distance this year. Which means that I was left with only one choice; to focus everything on middle and relay, which I now feel great about. Really looking forward to it now!
Tio löpare fick VM-biljett – orientering.se