A long wait, a disaster, and a big success: WOC 2014 in Italy
This years WOC has had its ups and downs (mostly ups), and has been somewhat of an emotional roller coaster for me, which is a new experience during a big championship. But mainly I have just enjoyed my time in Italy with the amazing swedish team. It has been, as it always is with the swedish team, so much fun.
My preperations has been a bit different this year, compared to my earlier WOCs. I have stayed in Italy for 6 weeks the last 2 months, mostly because of the altitude of the competition terrains. I think this was very good for me in many ways, but it as also meant that I have spent a lot of time waiting, especially since my only 2 competition days were at the very end of the WOC week.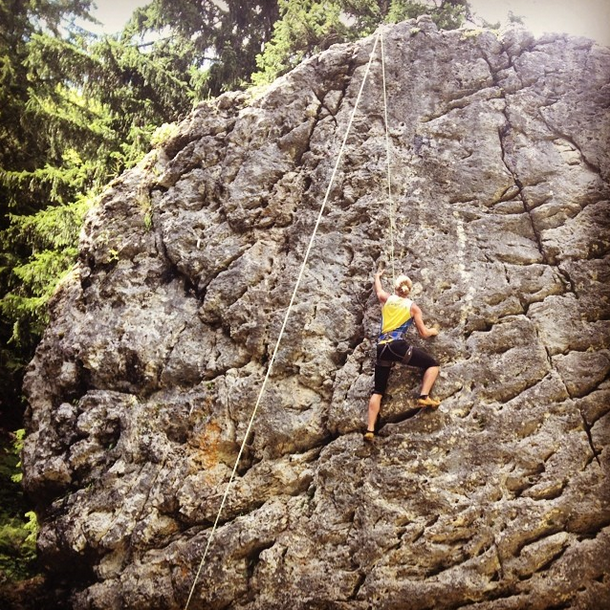 It was a really weird feeling when the championship started with the Sprint in Venice, and I had just moved from my preparation site Passo Rolle to our national team hotel in Lavarone. I didn't really have that WOC feeling following the competition live on the internet, and it was not until much later I fully realised that this was it.
It was also a bit weird for me to follow the Mixed Sprint Relay down in Trento. I had decided not to run neither the Sprint nor the Long this year, even though I would have been selected if I wanted to, to fully focus on Middle and Relay, but I had high hopes of getting to run the Sprint Relay. And after a spring of really good Sprint results (winning our WOC test race, the Swedish Championships in Uppsala, for example), I was really dissappointed not being selected. But I really tried to focus all my energy on helping the runners in the team in the preperations, and give everything at coaching during the relay. Unfortunatly things didn't go at all as planned, and it is really heartbreaking to stand by the side and watch when something completely out of the runners control spoil the day.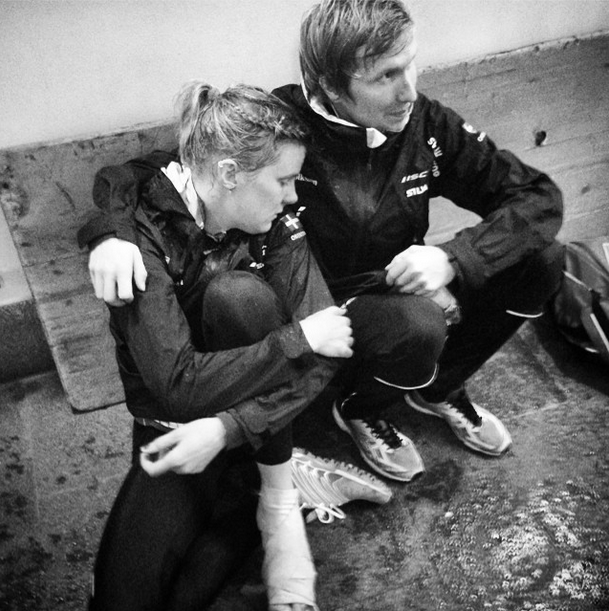 My only individual WOC race this year was the Middle distance, and I felt really prepared, but just the last days everything started to fuck up. My emotions and thoughts were, due to a lot of reasons, all over the place, and my back, which I have had some problems with the last month, became a lot worse overnight, and I had big troubles with ordinary things (such as sitting down on a chair – or even worse – getting up again). And in addition to that we had some logistic problems during the competition day which meant that my pre-race food didn't make it to the quarantine, which stressed me out a bit more than things usually do.
All these things together was a bit to much for me. My race was terrible. An OK start (not great, but alright), but then I totally fucked it up on the long leg to the 5th control, and after that I had big troubles getting back into my flow and my orienteering, which meant that I had 3 shit legs in a row, losing about 2½ minutes. However, I pulled myself together and ran well for a few controls into  the arena passage, when my stomach (which had had nothing but energy bars and candy to eat for the last 6 hours) decided to flip me off and stop co-operating, leaving me totally wasted on the last loop. After some disastrous navigation from me, Fabian Hertner caught me up with 3 minutes, and I started to focus on saving my energy for the relay the next day. In the end I finished in 9th place, which was surprisingly good if you look at my totaly worthless race.
Map
Results
The swedish TV-broadcast (SVT)
The Relay went well. After a night of recharging, with a lot of food and sleep (well, a lot of food at least), I felt kind of ready for the last leg. I still had some doubts about my stomachs condition (and my back, for that sake), but I decided that it was good enough. After good runs from both Jonas and Fredrik, I headed out as 2nd, together with Thierry Gueorgiou for France, chasing the leading Matthias Kyburz for Switzerland a little less than 1 minute ahead. I started off well, took my time, navigated perfectly into the first controls, but got a bit confused by the behavior of my compass (the needle wasn't stable at all, and danced around wildly everytime I looked at it), so I decided to use Thierry's back quite much for direction, and it worked fine, since we caught Kyburz after 5 controls. At this point I felt strong, and was a bit surprised at our low speed, but decidet to stay behind Thierry a little while longer. At the 7th control, however, he looked a bit unsecure, so I just headed straight to the control, punched first and never left that position afterwards. In the gaffle at control 9-10 i got my gap (a little bit thanks to the shorter alternative, but mostly due to better execution from my part). To the 11th control my compass totally flipped out, and I had to take out my reserve thumbcompass (as I normally run with a baseplate, this felt a bit weird), but I took the control well, and headed into the arena passage with a 40 second lead, got a new baseplate compass, and just stayed focused on my orienteering.
At this point, I felt really confident. I knew that we were going to win it, if not something extraordinary happened, so I just picked my controls one by one, and was really thorough in my orienteering, not leaving anything to chance. I ran the last controls with a big smile on my face, just cruising, and could meet up with my team mates at the last control. What a feeling! World Champions!
Map
Results
The swedish TV-broadcast (SVT)