From summer to winter
Friday, I got home to Sweden after spending one month down under. I have already written about the first weeks on New Zealand, with World Cup preparation and competitions, here (New year in New Zealand, with World Cups coming up!) and here (New Zealand World Cups). This post will therefore be devoted to the 2½ weeks I spent there after the World Cups.
Directly after the competitions, a part of the Swedish team (+Anette and Jonas Vytautas Gvildys) went to the South Island for a week of nice training and touristing, in campervans (!). Some highlights from that week:
Orienteering training at Flock Hill (map 1, map 2, map 3). A really nice area, with Czech-style limestone rocks and  really nice view from the top. That session was topped off with some caving in Cave stream. Awesome!
40 km (4.08 h) running along the Abel Tasman coastal track with Tove, Erik and Jonas VG.
Kayaking in Abel Tasman, looking at wild seals.
Swimming with dolphins in Kaikora.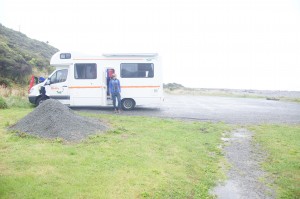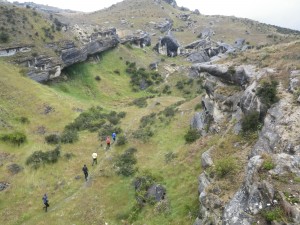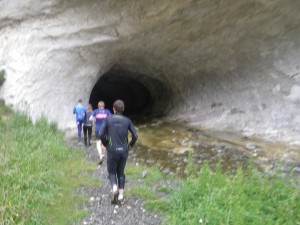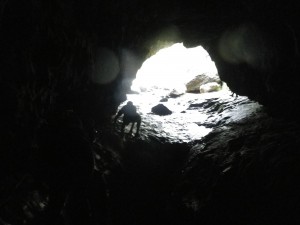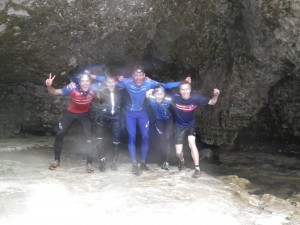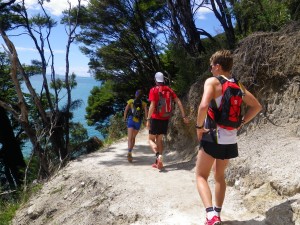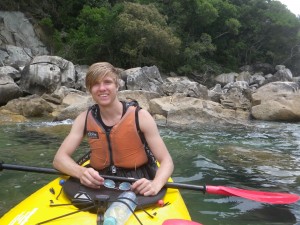 After that week, the rest of the guys went home, except me and Anette for another 10 days. We headed back to Hawke's bay, and helped out a bit with Hawkes Bay OC's junior camp. It was good fun coaching for a change, and I didn't miss out on any training, since controls were to be put out and picked in. And then I would run the courses in between, of course. I also got the opportunity to run most of the courses from Sprint the Bay, which I really enjoyed. Thanks to the Morrisons for everything you fixed for us that week, it was incredible. The sessions I enjoyed the most was the Hawkes Bay Summer Series (map) and the Kaiwaka riverbed sprint (StB) (map) and the run home from that session following the river.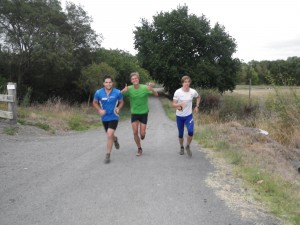 After the camp was finished we headed up north, where we had a few days vacation instead of the 4 weeks training camp we've been on so far. But we still managed to get some training done! I ran up Te Ahora peak, through the old mining landscape, which was cool, and we paid the Junior World Champion a visit and got a nice orienteering session (map).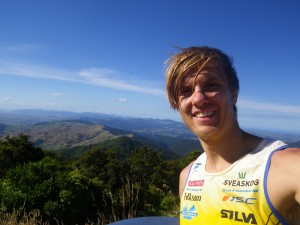 And now I have changed summer for winter. It feels both good and bad, but mostly good. Even though you can't run that well in Stockholm at the moment, I am fully enjoying the long-distance ice-skating and cross-country skiing opportunities.