World Cup round 1 in Tasmania
The World Cup year 2015 started already the 2nd of January, with sprint qualifications in Cataract Gorge just outside Launceston. The area was really amazing from a touristic point of view, but maybe not from a sprint orienteering perspective. Anyhow, I enjoyed it, and could cruise around the course quite comfortably to a 2nd place in my heat. Map. Results.
The final the day after was something completely different; a flat urban sprint around the University of Tasmania. I had a good race, apart from two controls, one where lost focus and made a stupid 10s mistake, and one where I couldn't see the impassable fence on the map, even though I stood still reading at the control before (I do believe that it was too thin on the map, but I am not sure). Anyway, I finished 3rd, which was my best ever international sprint result, so I am very happy with that. Map. Results.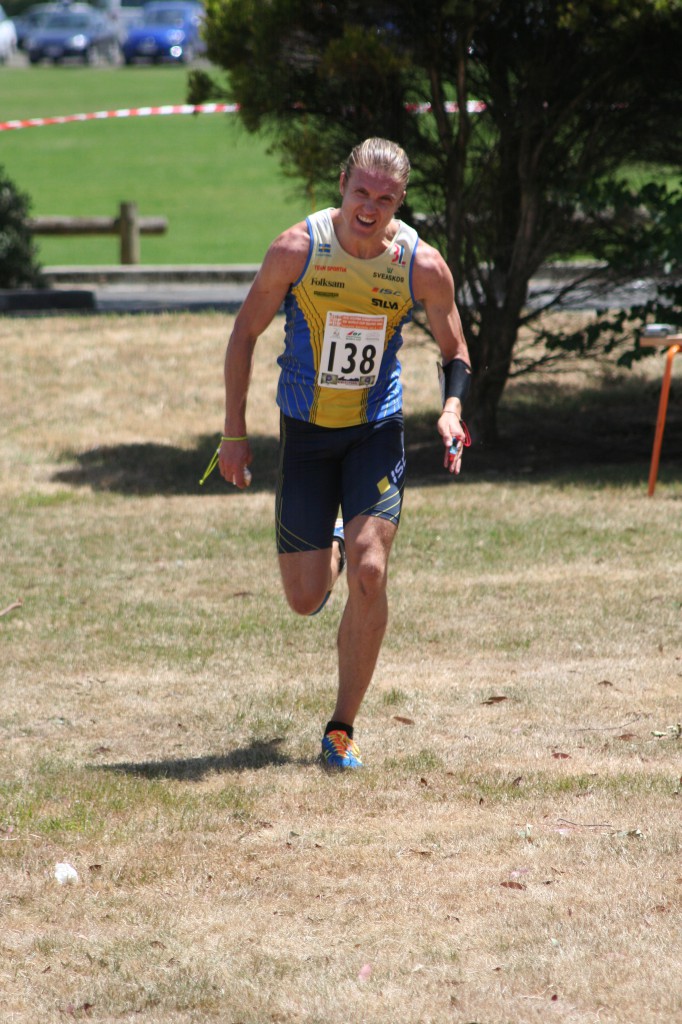 The competition venue then moved to the west coast of Tasmania, with a middle in Coles Bay and a long distance in St Helens. The middle was a disaster. It was the race I'd been looking forward to the most in this World Cup round, and I felt prepared, but already towards the first control I found myself standing on a slope way off to the right scratching my head and cursing. Then again, a big mistake towards the 2nd control (too far right!), and Magne Daehli caught me up with 2 minutes. Game over. However, I tried to stay focused and navigate for myself, but after missing number 3, 4, 5 and 6, being to far to the right on ALL controls, I realised something was wrong. After that I used Magnes back for direction as much as I could, and the rest was OK, but not more. A little while after finishing (after spending a couple of minutes planlessly wandering around the arena swearing) we concluded that my compass didn't point north, hence my useless direction throughout the race. I am still a little bit annoyed over that, but what can you do? A 12th place in the end, not too shabby after 5 minutes of mistakes on a middle distance. Map. Results.
The long was a lot better. We had a monster leg to number 3 (3,8 km!), with no really obvious solution. I ended up going left, and I think that it was a good choice. I had a decent run, mostly good navigation (occasionally a bit sloppy with my compass, which led to some unnecessary timelosses), and I felt OK physically. Again, I ended up as 3rd, my best international long distance race ever. Actually, it was only my 2nd international long result as a senior runner (I've listed the international long distances since 2011 below). Map. Results.
Overall, I'm satisfied with my performances. I really feel that I have taken a big step forward on all disciplines, and I am already looking forward to the rest of the season!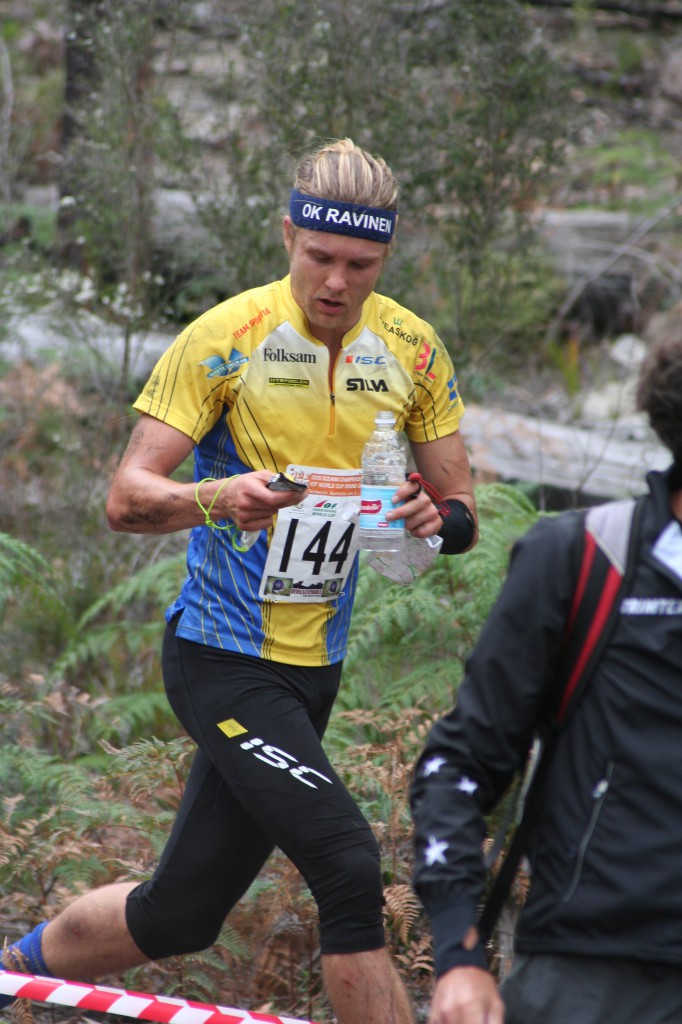 2011: Not selected for WOC long.
2012: EOC long 27th, WOC long DSQ for not punching the drinks control.
2013: Didn't run WOC long, focusing on middle and relay.
2014: Didn't run EOC long nor WOC long, focusing on middle and relay. WC in Spain voided (would have been 3rd), didn't run WC in Norway due to back problems