WOC 2017 in Estonia
World Championships is over, and for me it was really short and intense. Being selected only for middle and relay meant that I was preparing for two races in two days in the very end of the championship, and a long wait to get started.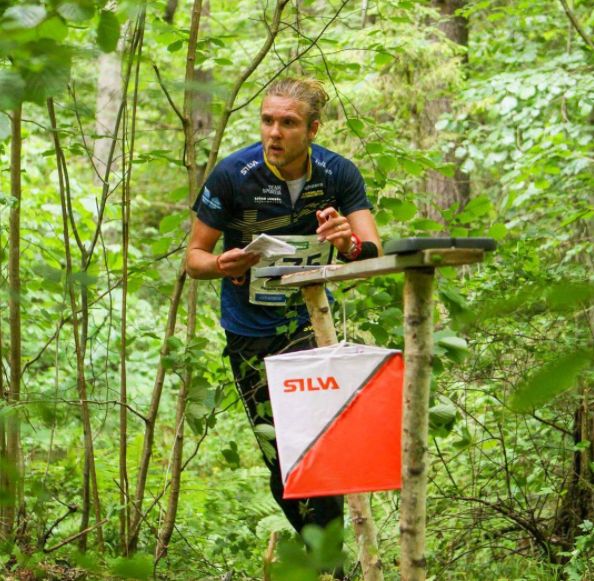 I felt prepared both physically and technically, so I was really looking forward to getting started, and even though I didn't feel especially nervous coming in to the championships the tension started to build quite quickly during the last days before the races. I slept maybe 4 hours the night before the middle, and struggled with a bad feeling the whole day before the afternoon start. I could push quite hard on my warm up strides, so I wasn't too worried about it affecting my physical performance, but I had definitly hoped for a better feeling. At the startline I felt calm and knew what to do, but I was perhaps a little bit too eager in the beginning and made a lot of small mistakes. The terrain was more demanding technically than I had expected, and I soon realized I had to calm down and take it steady for the rest of the course if I wanted do a solid technical race. That was at the 5th control after 8 minutes running, and the remaining 26 minutes I was faster than everybody else. At the finish I didn't feel satisfied with my run, not even the last part where I was in fact fastest. I know I can do so much better, and it is both inspiring and frustrating to know that I had everything in my own hands. I could have won that gold medal if I had only kept it together from the start. A lesson learned for future championships!
GPS-replay with masstart from control 6 today. A lesson learned for tomorrow and for future races. #woc2017 pic.twitter.com/oP3mP81X5j

— Gustav Bergman (@gustav_bergman) 6 juli 2017
The week in Estiona was concluded with the relay, where I ran the last leg. After solid performances from Johan and William, I was sent out as 4th with the bronze medal easily within my grasp, but a little too much behind to challange for the gold. I set out to do a solid technical race, and passed Lithuania quite early. I realized at the arena passage that I was running in a vacuum on the bronze medal place, with too much time up to Norway and France, and enough time down to the chasing teams behind to feel safe. I played it safe in the end, and was happy to be met up at the finish by Johan and William, claiming the bronze for the 2nd year in a row. It felt really good to get a medal, but we were definitly aiming higher. Going for gold next year!